FLEXT

TC COMBO
COMPLETE THERMOFORMING LINE CONCEIVED TO GIVE YOU A HIGH PERFORMANCE MACHINE WITH VERY SIMPLE OPERATION PROCESS,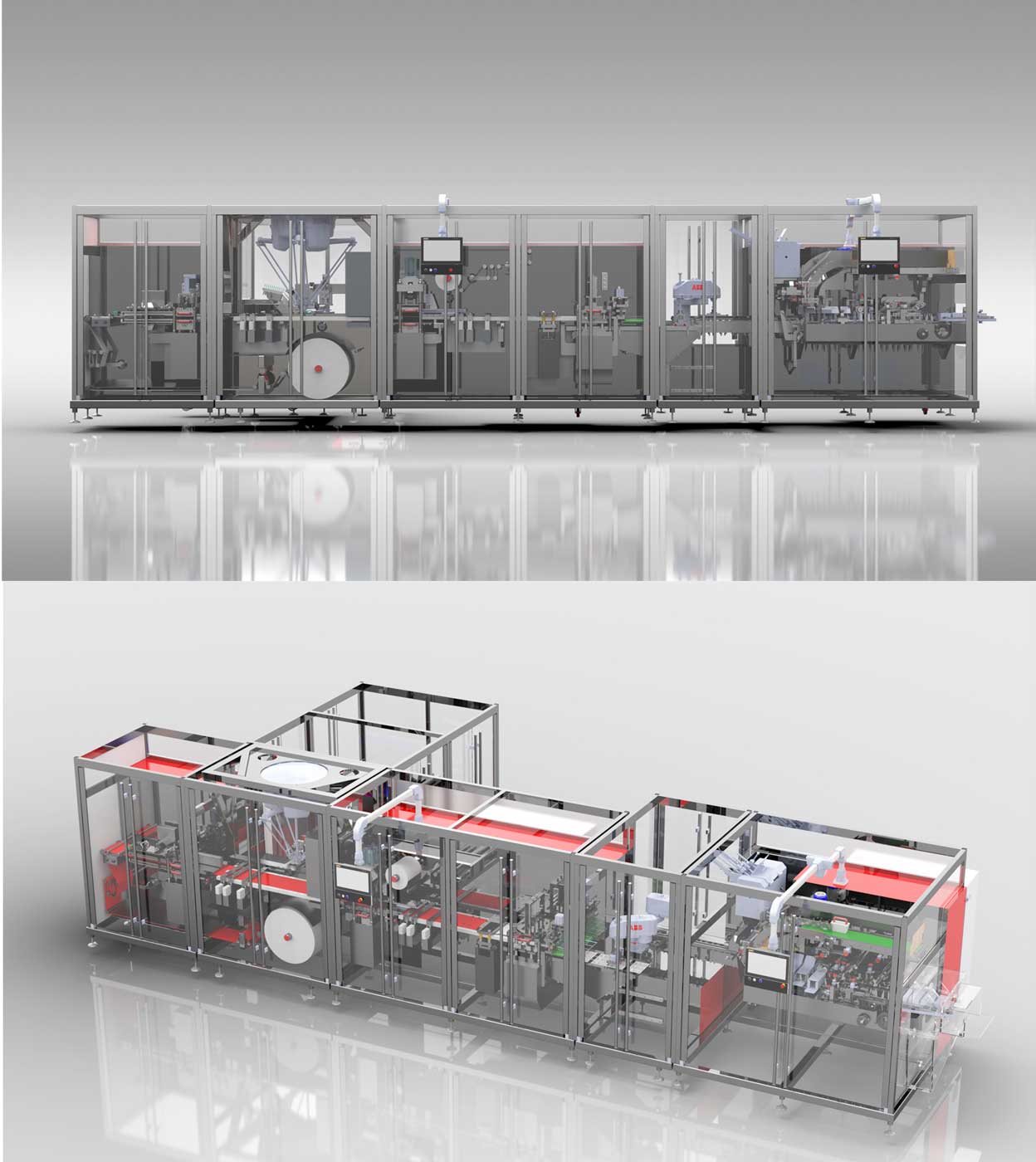 We have used the most advanced technology, our experience and our crazyness in order to reach our goal; design a thermoforming and a cartoning machine all in one very easy to handle (electronic motorized stations), safe (the product and the cartoons are moved only by ABB robots) and… so beauty!
A completely new way to structure the trays production. Our

FLEXT

TC COMBO is conceived to wide your range of products to be packed, infact the plate sealing technology permit you to pack even big size solids or liquids, vials,carpoules, bottles, syringes, PFS, medical devices etc…
A constant control operated by advanced electronic devices 

working togheter with an algoritm on board help us: to maintain permanently monitorized your machine, to predict the main machine's fail, and to guarantee, at the happy user of our

FLEXT

TC COMBO the maximum production rate.
Flexible Feeding, transfert and deposit means by ABB robot
Adaptable: Revolutionary picker head to feed different products in the same movement
Top in quality: Equipped with Siemens PC, drives, and brushless motors.
Easy to use: Electronic stations movement to reach the pitch in a while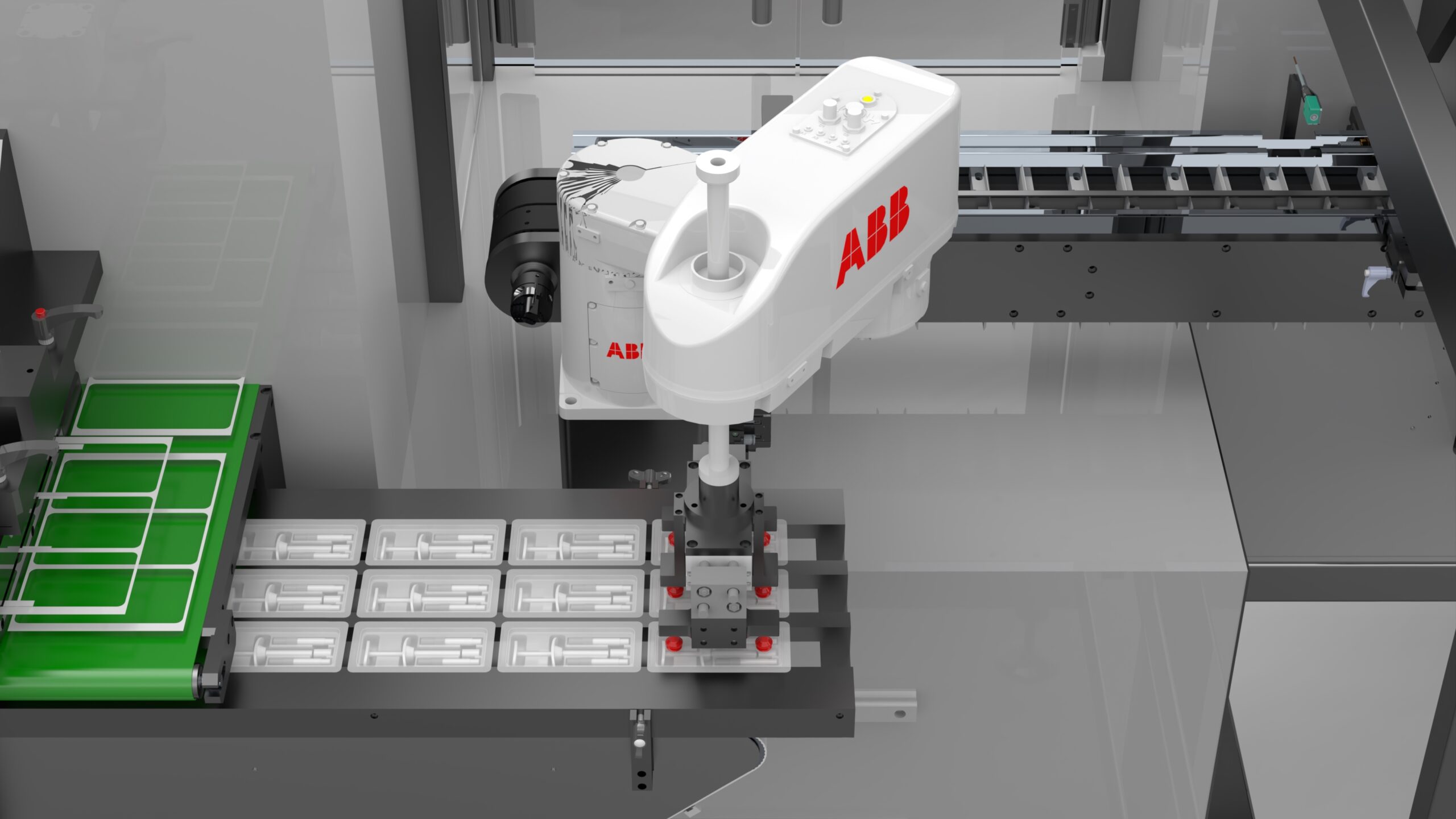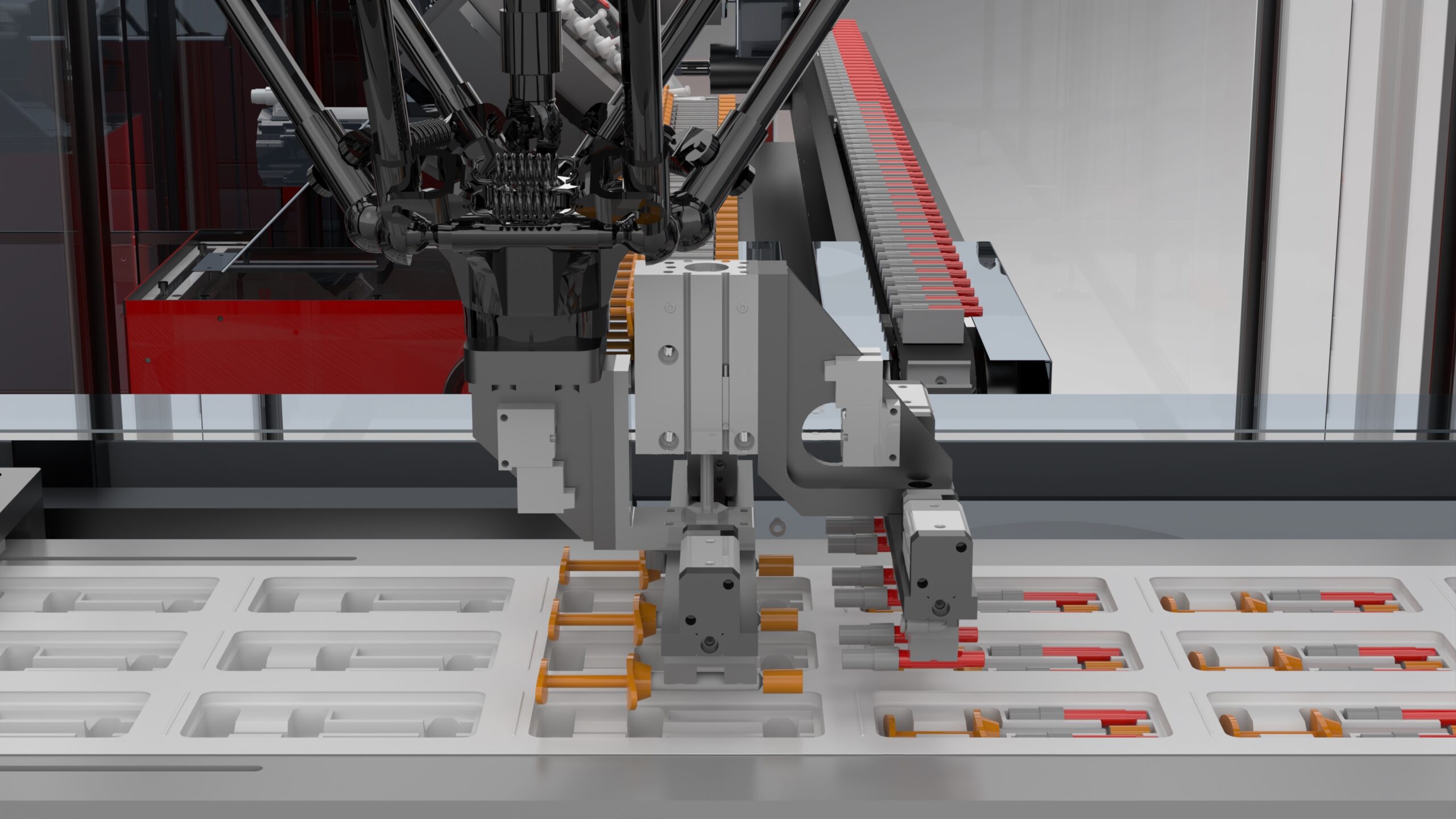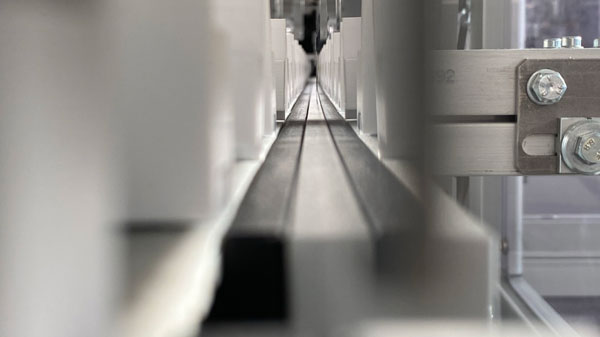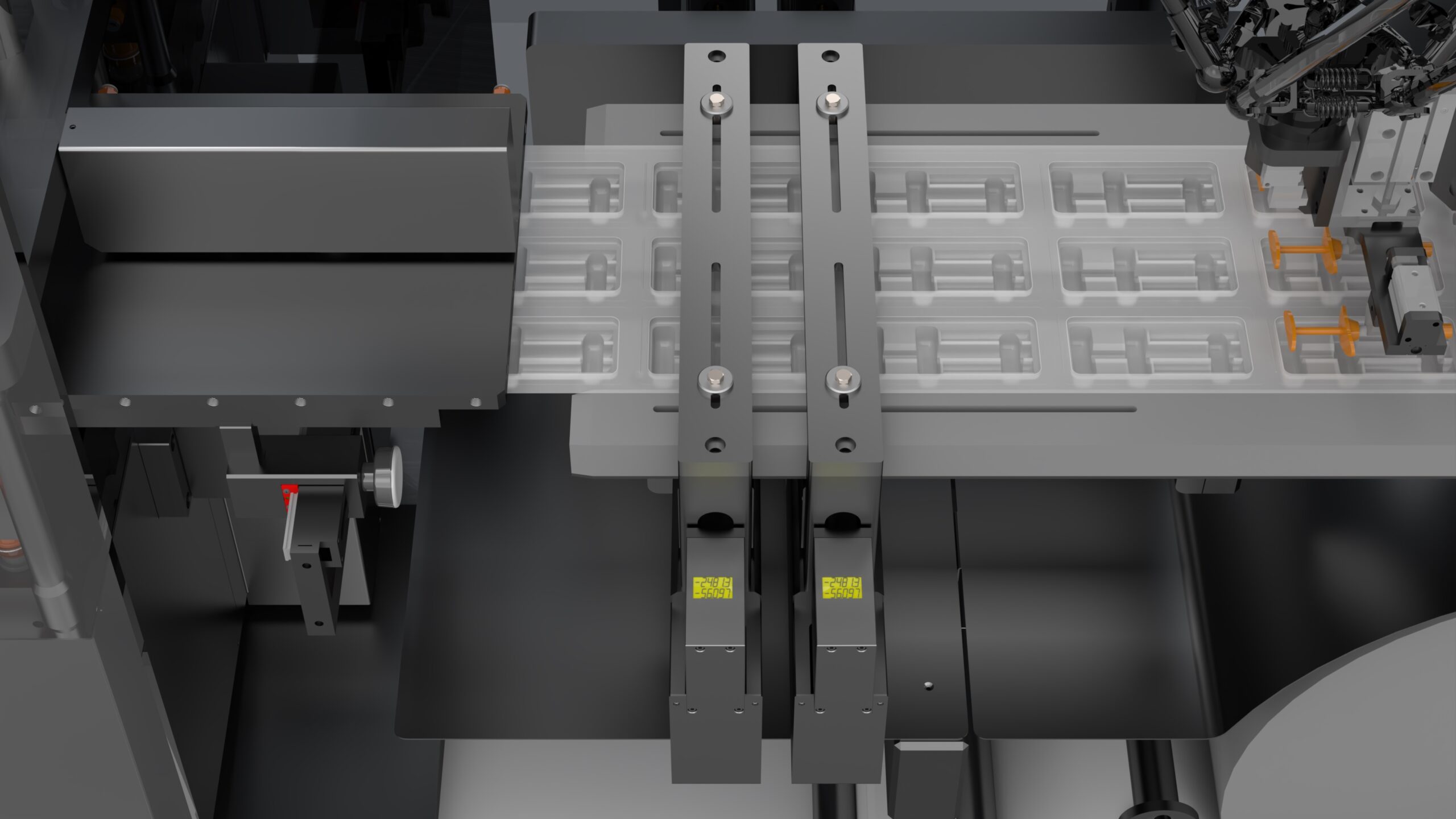 Worker friendly: Extremely accessible, to ensure easy cleaning and ulf-dignostic system
Super fast format changing: Only 40' for a total format change from syringes to vials/blisters/bottles
Modular: You can decide how to compone your machine saving money and space
Alpha gen. machine: Artificial Intelligence system on board to prevent fails and machine stops
FLEXT

TC COMBO
COMPLETE THERMOFOMING AND CARTONING LINE
Technical specifications
Maximum output per minute:
up to 200 trays and 100 cartons 
Space required
Machine length: approximately 10060 mm
Machine hight:   approximately 1860 mm
Machine width:  approximately 1850 mm
Machine net weight
approximately 6550 Kg
Installed power
12 Kw
Average power consumption
3,5 Kw
Inlet air pressure
6/8 bar
Average compressed air consumption
150 N/L min (1bar)
Forming materials
PVC, PVC-PVDC, PVC-PE, PVDC, PVC-ACLAR, ACLAR, PP, PET, COC, TEKNIFLEX, AQUABA ETC.
Lidding materials
PAPER FOIL LAMINATE, PP, C R mat., ALU, TYVEK
Maximum width of forming film
270 mm
Pitch
170 mm
Maximum forming depth
35 mm
 TYVE. AQUABATECHNICAL SPECIFICATIONS
Max. output per min.
up to/fino 200 trays and 100 cartons
Space required:
Machine lenght: approx. 10060 mm
Machine widht:  approx. 1860 mm
Machine hight:   approx. 1850 mm
Machine net weight
approximately 6550Kg
Installed power
12 Kw
Average electrical consumption
3,5 Kw

Inlet air pressure
6-8 bar
Average compressed air consum.
200 NL/min (1 bar)
Forming materials
PVC, PVC-PVDC, PVC-PE-PVDC,
PVC-ACLAR, ACLAR, PP, PET, AQUABA,
TEKNIFLEX, COC, ETC
Lidding materials
ALU, PAPER FOIL LAMINATE, PP,
C R mat. TYVEK 
Max. width of forming film
270 mm
Pitch
170 mm
Max. forming depth
35 mm
THE ART OF THERMOFORMING MACHINES