GALAXY 250
automatic blister packaging machine, roller sealing technology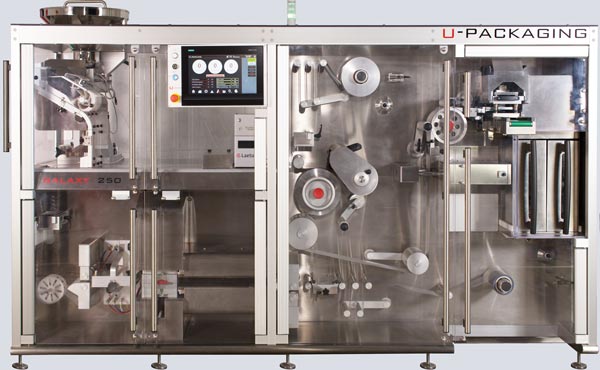 Compactness, reliability and easy to use, all in one blister machine.
We believe that small packaging machines with high performance will become a must for the pharma, herbal and nutraceutical industry, because we all know how expensive the white room space has become.
We also believe that technology and beauty can be matched and, starting from this point, we have conceived the most compact, beautiful and efficient blister machine that money can buy.
In a balcony design with a length of only 2,95mt we have used the most advanced technology in order to reach the remarkable speed of 250 blister/minute whit our automatic blister packaging machine Galaxy 250, without losing the most important characteristic of every machine: reliable, safety and easy to use.
Compact Only 2,95 m in length to reduce the white room space and save money.
Efficient: Stable cutting system supported with new technology pre cutting drum.
Top in quality: Equipped with Siemens PC, drives, and brushless motors.
Ease of use: 15″ operator panel with an easy  and intuitive human interface.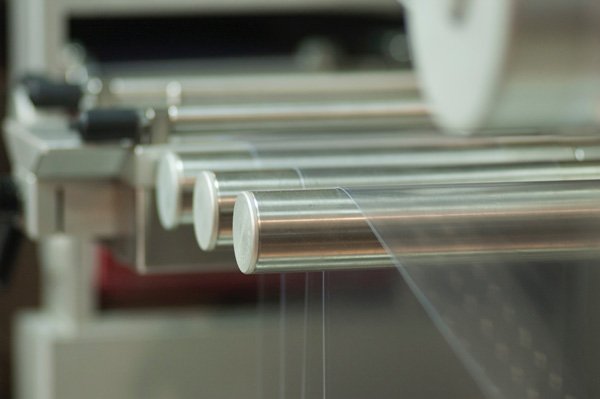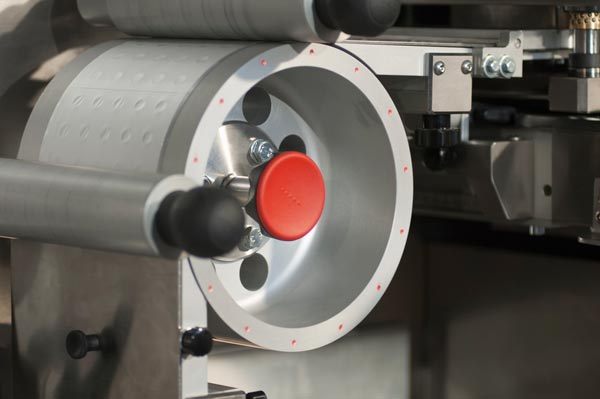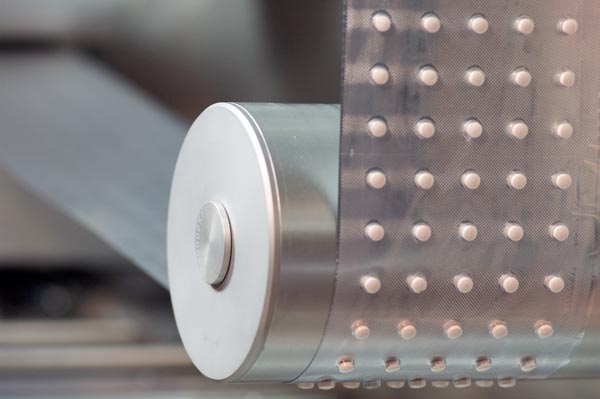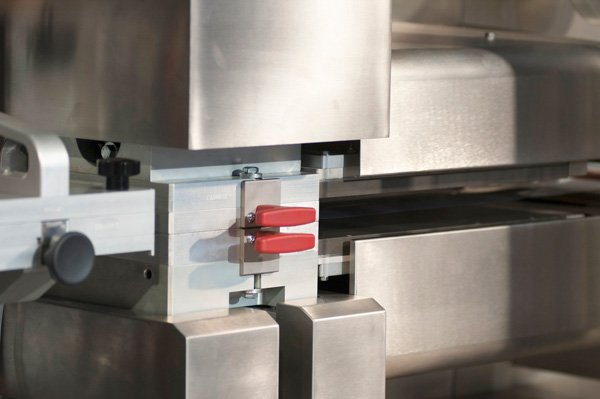 Worker friendly: Easy access to forming film reels, even with forklift.
Super fast format changing: Easy and very fast format changing.
Reliable: Controlled sealing roller station, for a perfect sealing.
Safety deposit: The blister's deposit is from the cutting station on the exit belt.
GALAXY

250
Automatic blister packaging machine
Technical specifications
Maximum output per minute:
up to 60 cycles and 250 blister
Space required
Machine length: approximately 2950 mm
Machine hight:   approximately 1887 mm
Machine width:  approximately 1313 mm
Machine net weight
approximately 2100 Kg
Installed power
16 Kw
Average power consumption
14 Kw
Inlet air pressure
6/8 bar
Average compressed air consumption
200 N/L min (1bar)
Forming materials
PVC, PVC-PVDC, PVC-PE, PVDC, PVC-ACLAR, ACLAR, PP, PET, COC, ALU, SBC TEKNIFLEX, AQUABA
Lidding materials
PAPER FOIL LAMINATE, PP, C R mat., ALU, TYVEK
Maximum width of forming film
160 mm
Pitch
180 mm
Maximum forming depth
12 mm
TECHNICAL SPECIFICATIONS
Max. output per min.
up to/fino 250 blister
Forming cycles per min.
up to/fino a  60 cycles/cicli
Space required:
Machine length: approx. 2950 mm
Machine width:  approx. 1313 mm
Machine hight:   approx. 1887 mm
Machine net weight
approximately: 2100 Kg
Installed power
14 Kw
Inlet air pressure
6-8 bar
Average compressed air consum.
200 NL/min (1 bar)
Forming materials
PVC, PVC-PVDC, PVC-PE-PVDC,
PVC-ACLAR, ACLAR, PP, PET, COC, ALU, SBC TEKNIFLEX, AQUABA
Lidding materials
ALU, PAPER FOIL LAMINATE, PP, C R mat., TYVEK
Max. width of forming film
160mm
Pitch
180mm
Max. forming depth
12mm
THE ART OF BLISTER MACHINES